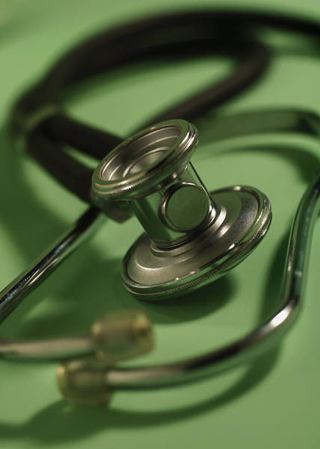 We've outlined five compliance requirements of the Patient Protection and Affordable Care Act (PPACA) which affect employers and employer-sponsored group health plans.  The focus of this checklist is on grandfathered plans, annual and lifetime caps, W-2 health care coverage reporting, summary of benefits and coverage, and the small business health care tax credit.  This checklist is designed to help employers who sponsor group health plans review their plan's compliance with the major provisions of the health care reform law which may impact their companies in 2012. 
1. Evaluate Grandfathered or Non-Grandfathered Status of Plan
A grandfathered plan is one that was in effect on March 23, 2010 when health care reform legislation was signed into law.  If a plan loses its grandfathered status, it may no longer be exempt from certain requirements under health care reform.
Determine whether any changes to the plan with respect to benefits, costs, or other changes result in a loss of grandfathered status. 
To maintain grandfathered status, provide a statement indicating the plan believes it is a grandfathered health plan, along with contact information for questions and complaints, whenever a summary of benefits under the plan is provided to participants and beneficiaries (model notice available here). 
2. Review Plan Documents for Required Changes to Plan Benefits
Plan documents should be amended to reflect changes as of the effective dates noted below.  Please contact your carrier or employment law attorney for additional details or if you have questions regarding these amendments.
Annual limits on "essential health benefits" are being phased out according to the limits set by law.  For plan years starting between September 23, 2010 and September 22, 2011, plans may not limit annual coverage of essential benefits such as hospital, physician and pharmacy benefits to less than $750,000.  The restricted annual limit will be $1.25 million for plan years starting on or after September 23, 2011 and $2 million for plan years starting between September 23, 2012 and January 1, 2014.  For plans issued or renewed beginning January 1, 2014, all annual dollar limits on coverage of essential health benefits will be prohibited.

Note: Certain limited benefit or "mini-med" plans that received temporary waivers from the rules concerning annual dollar limits, as well as stand-alone HRAs in effect prior to September 23, 2010 which are automatically exempt until January 2014, must distribute an annual notice to participants and subscribers stating that the plan has restrictive coverage and includes low annual limits (required language for the notice is available for both limited benefits plans and stand-alone HRAs). 
Except for grandfathered plans, expanded coverage of women's preventive services must be provided with no cost-sharing requirements effective for plan years beginning on or after August 1, 2012. 
Except for grandfathered plans, new standards for claims and review processes that were previously delayed until plan years beginning on or after July 1, 2011 or January 1, 2012 (such as the requirement to provide notices to claimants in a culturally and linguistically appropriate manner) are now in place. 
3. Report Employer-Provided Health Plan Coverage on Forms W-2
This requirement does not apply to employers that were required to file fewer than 250 W-2 forms for the preceding calendar year, unless and until the IRS publishes further guidance giving at least 6 months' advance notice of any changes.  However, employers should check with their state revenue department for any reporting requirements related to coverage for adult children that may apply for state income tax purposes.
Beginning with calendar year 2012 W-2 forms (required to be furnished to employees in January 2013), employers that provide a group health plan to their employees are generally required to report the cost of the coverage provided to each employee annually. 
Please Note: This list is for general reference purposes only and is not all-inclusive.  The information is subject to change based on new requirements or amendments to the law.  Additionally, your group plan may be exempt from certain requirements described in this article.  If you have any questions regarding your obligations with respect to health care reform, you should consult with a knowledgeable employment law attorney and your carrier.
Part 2 of the 2012 Health Care Reform Compliance Checklist will be posted to our blog on Friday.  Friday's article will focus on summary of benefits and coverage, the small business health care tax credit, changes to flexible spending accounts, simple cafeteria plans and Medical Loss Ratio rebates.