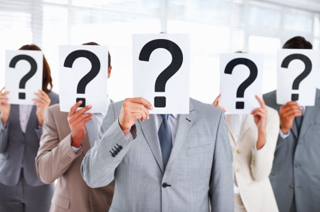 The employees you hire are essential to the success of your business.  They are the heart of your company.  Their interaction with your customers and clients impacts the reputation of your business.  And how they work together with other employees at your company is the key to a cohesive team.  To ensure you are hiring and retaining the best possible people, it is important to develop a job analysis, job description and job posting for each position in your company. 

A job analysis, job description and job posting are three key tools for creating an organized and efficient employment process.  The good news is that they build upon each other… making it easy to develop the next critical component of the hiring process.  Our upcoming blog postings will focus on how to perform a detailed job analysis, how to use the job analysis to develop a well-documented job description and how to create an effective job posting for your recruitment advertisements.
Step 1:  Performing a Job Analysis
Before you begin the hiring process for a particular position, it is important to understand the qualifications and abilities required to perform the job.  That way you can develop effective job interview questions that will help you to select the most qualified candidates.  That's where the job analysis comes into play. 
A job analysis covers key areas such as the purpose or reason the job exists, job location or setting and qualifications in terms of skills and knowledge necessary to complete the fundamental job duties and tasks.  Next week's blog article will focus on how to perform a detailed job analysis.  After the job analysis is completed, the next step is to develop your job description, which outlines a position's responsibilities and requirements. 
The following are some advantages to performing a job analysis:
Provides essential job-related information necessary to make decisions on whether to hire additional staff
Sharpens the focus on job functions, responsibilities and skills needed to meet the company's business goals
Establishes standards and requirements necessary to the hiring process
Identifies job functions that will require additional training
Step 2:  Developing a Well-Documented Job Description
A concise, well-developed job description is the key to helping business owners and HR managers create recruitment advertising, hire qualified employees, review employee performance and make sure the compensation and benefits package are competitive so you can attract the best talent.  When creating a job description, be sure that you adhere to all Federal equal employment opportunity laws and applicable state discrimination laws.  
Here are some benefits to developing a well-documented job description:
Provides an opportunity to clearly communicate a job's responsibilities and functions to employees and management
Plays a key role in employee performance reviews
Helps evaluate compensation levels based on job requirements and responsibilities
Once the job analysis and job description have been developed, these become the basis for creating the job posting or recruitment advertisement used to attract the most talented employees.
Step 3:  Creating an Effective Job Posting
One of the most effective ways to make a great first impression on potential employees is to develop an effective job posting.  Many times this posting or recruiting advertisement is your first contact with a job candidate so you want to make sure your company is portrayed in a positive light.  Important components of an effective job posting include: a well-developed job title, company description, job responsibilities and qualifications and information on how to apply.