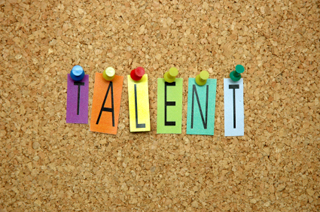 You need talented, dedicated employees to help you build your business and compete in the marketplace.  How can you position your business for growth and success by attracting and hiring your top candidates?

The key is to position your business so that candidates will get excited and enthusiastic at the prospect of working for your company.  Offering a competitive salary and a great benefits package are always important, but there is much more to the art of positioning your company as the best choice. 
Here are seven factors to consider that will help enhance your company's attractiveness:
1.  Compensation & Benefits Package
Competitive salary
Bonus & incentive compensation
Health care & life insurance benefits
Tax-saving retirement plans such as a 401(k) plan
Consider providing other types of fringe benefits… stay competitive in the marketplace by offering employees flexible spending accounts, child care assistance, employee wellness programs, tuition reimbursement, employee assistance programs and fitness memberships
2.  Position-Related Benefits
Design a flexible workplace that includes flextime and telecommuting… one of the top trends for many businesses is instituting work schedules that allow for flexible hours and working offsite to meet the individual needs of your top job candidates.
3.  Support & Training
Promote training and professional development… make sure employees have the tools to do their job today, as well as training opportunities to enhance their career growth and potential.
4.  Company Brand
Develop a positive, well-known company brand… build a clear vision of how you want your company to be perceived in the marketplace and make sure your management team and employees share that vision.
5.  Company Culture & Environment
Cultivate a friendly, value-oriented, workplace environment… organized and consistent workplace policies and procedures help employees understand what they are supposed to do, how to do it and what is expected from them.
6.  Interview Process
Implement a straightforward, friendly, professional job interview process… conduct objective and fair interviews that focus on the knowledge, skills and qualities of your job candidates.
7.  Competitive Analysis
Build a reputation for attracting the best employees… evaluate the competition in your marketplace and strategically plan to offer a package of benefits that will enable you to attract the best talent.