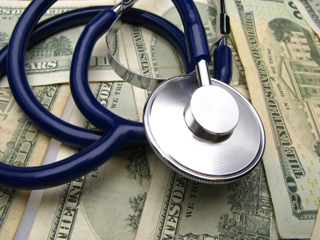 On August 31, 2011, the COBRA continuation premium subsidy ended.  Former employees who want to maintain their COBRA coverage during any remaining COBRA continuation coverage period will now be responsible for the full 100 percent of their premium payments.

A number of different news sources have weighed in on this subject.  Below are excerpts from two articles on the impact the expiration of the Federal COBRA subsidy program will have on unemployed Americans… plus another article offering advice to those that are seeking health care coverage.
Federal COBRA Insurance Subsidies End For Laid-Off Workers
One of the key consumer benefits of the Federal stimulus package – subsidies to help laid-off workers continue their health care coverage – drew to a close Wednesday, raising concerns about how the unemployed will cover those expenses.
In February 2009, at the height of the economic downturn, Congress first approved a 65 percent subsidy for COBRA premiums to help those who had been laid off starting in September 2008.  Congress extended the COBRA subsidy three times to cover workers who lost their jobs through May 2010, but lawmakers last year resisted another extension amid rising concerns about the Federal deficit. 
The COBRA subsidy made a big difference in the price of coverage.  The average price for family coverage is about $1,137 a month, according to the Kaiser Family Foundation.  With the subsidy, COBRA coverage costs an average of $398.
Read the Full Article… Federal COBRA Insurance Subsidies End For Laid-Off Workers… from Kaiser Health News
COBRA's Federal Subsidy Ends Sept. 1, Unemployed May Be At Risk
A Federal survey showed that nearly three-quarters of jobless Americans say they can't afford needed health care or prescription drugs, as the Consolidated Omnibus Budget Reconciliation Act of 1985, which provides medical coverage for the unemployed, expired on September 1.
The 2010 Commonwealth Fund Biennial Health Insurance Survey found that 60 percent of working Americans rely on employer-based health insurance, so when 15 million working-age adults lost their jobs between 2008 and 2010, an estimated 9 million also lost their health insurance. 
Roughly 9.1 percent of Americans are unemployed, according to the most recent statistics from the Bureau of Labor Statistics.  "It's clear from this report that losing a job and health insurance simultaneously is a serious threat to a family's health and financial stability," Commonwealth Fund President Karen Davis said in a statement.
Read the Full Article… COBRA's Federal Subsidy Ends Sept. 1, Unemployed May Be At Risk… from the International Business Times
Experts Offer Advice For Those Seeking Health Coverage
For those of you waiting for another COBRA subsidy to come along, the chances don't look great.  Leading up to the expiration of the subsidy, there have been many people dropping COBRA coverage because of the hefty price tag, said Carrie McLean, consumer health insurance expert for eHealthInsurance.com.  But there are options, she maintained.
Here are some tips for people who were former subsidy recipients:
See if you can save money in the individual market.
Understand your government-sponsored options.
Get hip to HIPAA.
Make your consulting work official for health insurance and tax breaks.
Negotiate health care costs whenever possible.
Read the Full Article… Experts Offer Advice For Those Seeking Health Coverage… from TODAY Money on msnbc.com