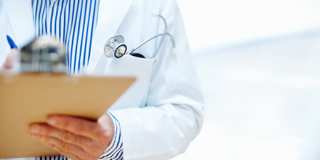 Yesterday, the Department of Health and Human Services (HHS) published a final rule on Affordable Health Insurance Exchanges which offers a framework to assist states in setting up exchanges.  The framework in this final rule preserves and, in some cases, expands the significant flexibility that enables states to build an exchange that works for their residents.

The intent of exchanges is to offer Americans competition, choice and clout when choosing a health insurance plan.  The goal is for insurance companies to compete for business on a level playing field, driving down costs.
The new exchange rules cover:
The  establishment and operation of an Exchange
Health insurance plans that participate in an Exchange
Determinations of an individual's eligibility to enroll in Exchange health plans and in insurance affordability programs
Enrollment in health plans through Exchanges
Employer eligibility for and participation in the Small Business Health Options Program (SHOP)
A number of news sources have covered this story.  Below are some excerpts from three online news sources regarding the final rules on setting up state health insurance exchanges:
Feds Release Health Overhaul Blueprint for States:  From the Associated Press
Fifty million people in America lack health insurance and the law says most of them must soon be provided coverage.  But how to deliver?
The Obama administration Monday finalized an ambitious blueprint for new state-based markets that will offer consumers one-stop shopping along the lines of amazon.com.
It may sound simple enough, but getting there will be like running an obstacle course.  The rule comes just two weeks before the Supreme Court takes up a challenge to the constitutionality of the law in a case brought by states.  Many governors and legislators are on the sidelines awaiting the outcome, even as time is running out to act.
Starting Jan. 1, 2014, new health insurance markets called "exchanges" must be up and running in every state, the linchpin of a grand plan to make health insurance accessible and affordable to those who now struggle to find and keep coverage.  Individual consumers and small businesses will be able to shop online for competitively priced coverage, and many will receive government subsidies to help pay premiums.
"More competition will drive down costs and exchanges will give individuals and small businesses the same purchasing power big businesses have today," Health and Human Services Kathleen Sebelius said in a statement.
Read the Full Article from The Associated Press… Feds Release Health Overhaul Blueprint for States
Rules for New Insurance Marketplaces Give Insurers Clout:  From Kaiser Health News
Insurers and other industry representatives will get to fill as many as half the seats on the governing boards for state health insurance exchanges, under final rules for the marketplaces issued today by the Department of Health and Human Services.  At least one seat must be reserved for a consumer representative.
The long-awaited rules are likely to disappoint consumer advocates who would have preferred the governing boards "be dominated by consumers," said Timothy Jost, who speaks as a consumer advocate before the National Association of Insurance Commissioners and is a professor at the Washington and Lee University School of Law.  But Jost said he is pleased the final rules require at least one consumer representative. "It at least gives a toe-hold," he said.
But they may also frustrate insurers who had sought to prevent the governing boards from imposing requirements on plans beyond what is included in the 2010 health care law.  HHS left that possibility in place, however, writing, "We continue to believe that states are best equipped to adapt the minimum exchange functions to their local markets and the unique needs of their residents."
Read the Full Article from Kaiser Health News… Rules for New Insurance Marketplace Give Insurers Clout
States Get 'Substantial Flexibility' in Running Health Law Exchanges:  From The Hill
The long-awaited final rules expand states' ability to craft insurance marketplaces that meet their residents' needs, according to a fact sheet from the Department of Health and Human Services.  This includes allowing states to structure their health insurance exchange in a variety of ways — for example, as a nonprofit entity established by the state, as an independent public agency or as part of an existing state agency.
The final rules also offer each state more time to set up its exchange.  The law requires states to "demonstrate complete readiness" by Jan. 1, 2013, in order to guarantee they'll be operational 12 months later.  If states that don't meet the deadline, a Federal exchange will take over.
Read the Full Article from The Hill… States Get 'Substantial Flexibility' in Running Health Law Exchanges