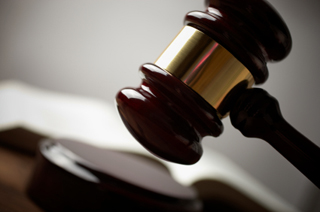 Concluding that "many employees protected by the National Labor Relations Act (NLRA) are unaware of their rights under the statute," the National Labor Relations Board (NLRB) issued a final rule last Thursday that will require most private-sector employers to notify employees of their rights under the NLRA as of November 14, 2011. 

Private-sector employers (including labor organizations) whose workplaces fall under the National Labor Relations Act will be required to post the employee rights notice where other workplace notices are typically posted.  Also, employers who customarily post notices to employees regarding personnel rules or workplace policies on an Internet or intranet site will be required to post the Board's notice on those sites.
What Exactly Does the Employee Rights Notice Say?
The notice, similar to the one required by the U.S. Department of Labor for Federal contractors, states that employees have the right to act together to improve wages and working conditions, to form, join and assist a union, to bargain collectively with their employer, and to refrain from any of these activities.  It provides examples of unlawful employer and union conduct and instructs employees how to contact the NLRB with questions or complaints.
Are Certain Employers Exempt from Posting this Notification?
The new notification requirement applies to all businesses that are subject to the NLRA, which excludes agricultural, railroad and airline employers.  In response to comments received after the proposed rule was published, the NLRB agreed to exempt the U.S. Postal Service because of the postal service's unique set of compliance rules under the NLRA.  In addition, the notification rule will not apply to small employers that conduct less than $50,000 worth of business across state lines.
When Should Employers Begin Posting this Notice?
The rule was published in the Federal Register on August 30th, and will take effect 75 days later, or on November 14th.   An NLRB fact sheet with further information about the rule is available.  Employers should begin posting the notice on November 14, 2011.  Copies of the notice will be available on the NLRB website and from NLRB regional offices by November 1st.
The NLRB has developed an 11-by-17-inch labor law poster similar to a notice of NLRA rights that Federal contractors must now display.  In addition, employers who usually notify employees about employment rules and policies on a company Internet or intranet site will be required to post the NLRA rights notice online.
As with other required labor law workplace postings, employers must post the notices in other languages if 20% or more of their workforce isn't proficient in English.  The NLRB has indicated that it will provide translations of the notice as needed.
What Happens if Employers Fail to Comply With this Notification Rule?
Employers that fail to comply with the notification rule could be subject to a complaint of unfair labor practice and face legal action by the NLRB.  Officials said employers that aren't aware of the rule change and who fail to post the labor law notice will receive a written warning.  If the employer responds promptly and posts the notice, then, according to an NLRB fact sheet on the final rule, "the unfair labor practice case will typically be closed without further action."