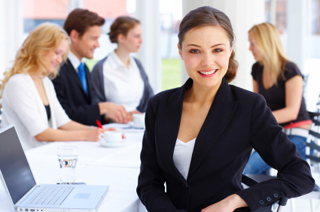 According to the Employers Resource Association (ERA), FMLA, or the Family Medical Leave Act of 1993, ranked as its number one topic inquired by HR professionals to its HR Hotline last year.  What makes FMLA so misunderstood?  Here are answers to the 3 most commonly asked FMLA questions:

1.  Who is covered?
According to the Department of Labor, FMLA covers employees of businesses with 50 or more employees within a 75-mile radius of his or her worksite.  The 50-employee threshold does not apply to public agency employees and local educational agencies. 
The employee must have worked for the employer for at least 12 months, not necessarily consecutively, and 1,250 hours within the last 12 months.
2.  What is deemed a 'serious health condition' and 'continuing treatment'?
These two broadly defined terms are often misunderstood.  FMLA defines 'serious health condition' as an illness, injury, impairment, or physical or mental condition that involves (A) inpatient care in a hospital, hospice, or residential medical care facility; or (B) continuing treatment by a health care provider.
While 'inpatient care' is pretty straightforward, 'continuing treatment' is somewhat of a gray area.  Braun Consulting points out that the 4th and 8th US Circuit Courts of Appeals have now ruled that minor illnesses may be considered serious medical conditions.  For example, the 8th Circuit found that an employee with a viral infection (such as the flu) was protected under FMLA's definition of 'serious health condition' since the employee received 'continued treatment' to address the problem. 
Braun goes on to say that although many employers may feel FMLA wasn't passed to cover absences resulting from the minor illnesses such as the flu, courts have made rulings that seem to be broadening the terms 'serious health condition' and 'continuing treatment.'   
3.  How to control intermittent leave?  
Peter Susser, Esq offers a comprehensive look at intermittent leave.  One way to control intermittent leave is to require the employee to produce a certificate of medical necessity as provided by the employee's health care provider.  FMLA regulations provide an entitlement for use of intermittent leave only when medically necessary. 
Additionally, Susser explains that employers can change an employee's position during the intermittent leave period so as not to disrupt production.  FMLA Section 825.117 states that the new position to which the employee is transferred must provide equivalent pay and benefits while better accommodating the employee's schedule.  The shift to the new position cannot place a hardship on the employee in any way.  At the end of the leave, the employer is required to reinstate the employee in the same or equivalent position as the job that was left when FMLA leave first began.
Finally, Congress included a unique provision under section 825.206 in FMLA that allows employers to deduct pay from salaried employees for hours missed while intermittent leave is being exercised.  This will not affect the employee's exempt status.
Bottom Line?  The FMLA landscape is continually shifting and not always cut and dry.  Carefully check as many resources as possible before granting FMLA leave and make sure your FMLA policies are up to date to reflect the most recent FMLA regulations.  If a difficult situation arises without a clear answer, don't hesitate to contact an attorney specializing in employment law.  
How has FMLA affected your business? 
Prior to joining PrimePay, Jeff Price worked for an employee benefits brokerage firm.  Every Friday for the next two months, he will be presenting a blog series on Human Resources, Benefits, and Health Care Reform.