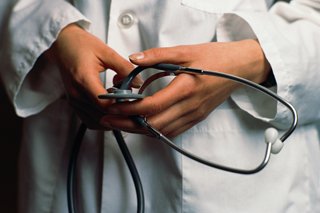 One of the best and easiest to understand sources for outlining the health care reform changes and when they take effect comes from the HealthCare.gov website.  Their health care reform timeline is broken out by year and then also by the different types of benefits that the law provides to consumers. 

In this blog posting, we'll focus on what will be changing in 2011 and 2012.  Tuesday's article will focus on 2013 and 2014.  Below are some of the highlighted changes of the provisions of the Affordable Care Act, by year... along with the effective dates and links to download more information.
2011: HEALTH CARE REFORM
Improving Quality and Lowering Costs
Providing Free Preventive Care for Seniors

.  The law provides certain

free preventive services

, such as annual wellness visits and personalized prevention plans for seniors on Medicare. 

Effective January 1, 2011

.

Improving Health Care Quality and Efficiency

.  The law establishes a new

Center for Medicare & Medicaid Innovation

that will begin testing new ways of delivering care to patients. 

Effective January 1, 2011

.

Improving Care for Seniors After They Leave the Hospital.  The Community Care Transitions Program will help high risk Medicare beneficiaries who are hospitalized avoid unnecessary readmissions by coordinating care and connecting patients to services in their communities.  Effective January 1, 2011.

Introducing New Innovations to Bring Down Costs.  The Independent Payment Advisory Board will begin operations to develop and submit proposals to Congress and the President aimed at extending the life of the Medicare Trust Fund.  Administrative funding becomes available October 1, 2011.
Increasing Access to Affordable Care
Increasing Access to Services at Home and in the Community.  The new Community First Choice Option allows states to offer home and community based services to disabled individuals through Medicaid rather than institutional care in nursing homes.  Effective beginning October 1, 2011.
Holding Insurance Companies Accountable
2012: HEALTH CARE REFORM
Improving Quality and Lowering Costs
Linking Payment to Quality Outcomes.  The law establishes a hospital Value-Based Purchasing program (VBP) in Traditional Medicare. This program offers financial incentives to hospitals to improve the quality of care.  Effective for payments for discharges occurring on or after October 1, 2012.

Encouraging Integrated Health Systems.  The new law provides incentives for physicians to join together to form "Accountable Care Organizations." These groups allow doctors to better coordinate patient care and improve the quality, help prevent disease and illness and reduce unnecessary hospital admissions.  Effective January 1, 2012.

Reducing Paperwork and Administrative Costs.  Health care remains one of the few industries that relies on paper records.  The new law will institute a series of changes to standardize billing and requires health plans to begin adopting and implementing rules for the secure, confidential, electronic exchange of health information.  First regulation effective October 1, 2012.

Understanding and Fighting Health Disparities

. To help understand and reduce persistent health disparities, the law requires any ongoing or new Federal health program to collect and report racial, ethnic and language data.  The Secretary of Health and Human Services will use this data to help

identify and reduce health disparities

. 

Effective March 2012

.
Increasing Access to Affordable Care
Providing New, Voluntary Options for Long-Term Care Insurance

.  The law creates a voluntary long-term care insurance program – called

CLASS (Community Living Assistance Services and Supports)

 – to provide cash benefits to adults who become disabled.  The Secretary shall designate a benefit plan no later than

October 1, 2012

.
Look for our next blog article on the health care reform timline for 2013 and 2014.