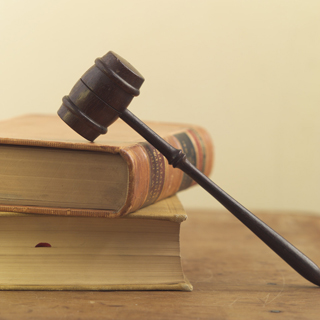 Last week, the U.S. Citizenship and Immigration Services (USCIS) issued a final rule that adopts, without change, an interim rule (which as been in effect since April 3, 2009) to improve the integrity of the Employment Eligibility Verification (Form I-9) process.  This final rule does not make any changes to how the Form I-9 is currently completed.  The final rule is effective on May 16, 2011. 

Existing Changes to Form I-9 Process Made Final
The main changes made by the interim rule and adopted by the final rule include:
Prohibiting employers from accepting expired documents

Eliminating from List A identity and employment authorization documentation Forms I-688, I-688A, and I-688B (Temporary Resident Card and outdated - Employment Authorization Cards)

Adding to List A foreign passports containing temporary I-551 printed notations on certain machine-readable immigrant visas

Adding to List A as evidence of identity and employment authorization valid passports for citizens of the Federated States of Micronesia (FSM) and the Republic of the Marshall Islands (RMI), along with Form I-94 or Form I-94A indicating nonimmigrant admission under the Compact of Free Association Between the United States and the FSM or RMI
Get Answers to the Most Commonly Asked Questions on the Final Rule for the I-9 Process
Completing the Form I-9
Employers must complete Form I-9 for all newly hired employees to verify their identity and authorization to work in the United States.  The list of acceptable documents that employees may present to verify their identity and employment authorization is divided into three sections:
List A documents, which show identity and employment authorization

List B documents, which show identity only

List C documents, which show employment authorization only
Employers may continue to use the current version of the Form I-9 (Rev. 08/07/2009) or the previous version (Rev. 02/02/2009).  The Handbook for Employers, Instructions for Completing the Form I-9 (M-274) was updated on January 5, 2011.
View the Press Release… USCIS Issues Final Rule on Employment Eligibility Verification Form
Learn How to Avoid Penalties Associated with I-9 Violations
Last year we wrote a series of blog articles on I-9 violations and what you can do to avoid them.  Learn why an employer cannot specify which documents they will accept for employment verification, how to steer clear of providing too much documentation and the importance of seeing original documents.  Check out these articles…
Nationwide I-9 Audits Continue in Search of Immigration Violations
Using Red Ink Can Get You into Hot Water With ICE