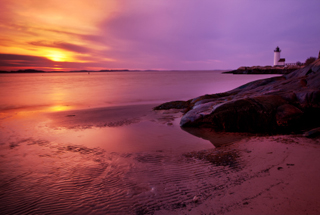 It's that time of year again.  For most of us, it's time to "fall back" this weekend and turn our clocks back one hour on Sunday morning.  For employers with shift workers that will be working when the clocks are turned back, learn how that extra hour of work impacts overtime.

Over the last couple of weeks, the IRS has been busy announcing everything from the 2012 Social Security taxable wage base to the pension plan limits for the coming year.  Several other recent announcements include limits on tax-free transportation fringe benefits and new dollar amounts for 2012 personal exemptions, standard deductions, tax brackets and more.
Return of Standard Time May Affect Some Shift Workers
Daylight saving time (DST) in the United States ends at 2 a.m. November 6th, when clocks should be turned back one hour as standard time resumes after eight months of DST.  For payroll departments, the time change may result in questions about overtime pay rights under the Fair Labor Standards Act. 
Employers should observe Federal rules for late-shift employees who are scheduled for early morning work because they will be on the job an extra hour after clocks are set back.  The extra hour may result in unplanned overtime for workers covered by the FLSA.  Compensation is required under the act for covered employees who work the extra hour. 
In 2012, DST starts March 11th and ends November 4th.  Arizona, Hawaii, Puerto Rico, the U.S. Virgin Islands and American Samoa do not observe DST.
Tax-Free Transit Pass Benefits Cut by 45% in 2012
The temporary monthly increase in tax-free transportation fringe benefits for transit passes and travel in qualified commuter vehicles expires in 2012 and reverts to $125, the Internal Revenue Service said October 20th in news release IR-2011-104.
The temporary increase, to $230 a month for 2011, is effective from February 17, 2009 to December 31, 2011, as part of the American Recovery and Reinvestment Act of 2009.
The 2012 monthly limit on the value of the qualified transportation benefits exclusion for qualified parking provided by an employer to employees for 2012 rises to $240, up $10 from the limit in 2011.
Employers may provide any combination of transit pass, commuter vehicle travel and parking benefits to employees, but if transit passes and van pooling are combined, a total of $230 a month now remains tax-free.  Amounts in excess of $230 a month are taxable as income to the employee, the IRS said.
Increases in Dollar Amounts Affect 2012 Tax Returns
Other inflation adjusted items for 2012 that may be of interest to employers and employees include:
The value of each personal and dependent exemption, available to most taxpayers, is $3,800, up $100 from 2011.
The new standard deduction is $11,900 for married couples filing a joint return, up $300, $5,950 for singles and married individuals filing separately, up $150, and $8,700 for heads of household, up $200.  Nearly two out of three taxpayers take the standard deduction, rather than itemizing deductions, such as mortgage interest, charitable contributions and state and local taxes. 
Tax-bracket thresholds increase for each filing status.  For a married couple filing a joint return, for example, the taxable-income threshold separating the 15-percent bracket from the 25-percent bracket is $70,700, up from $69,000 in 2011.
For tax year 2012, the maximum earned income tax credit (EITC) for low- and moderate- income workers and working families rises to $5,891, up from $5,751 in 2011.  The maximum income limit for the EITC rises to $50,270, up from $49,078 in 2011.  The credit varies by family size, filing status and other factors, with the maximum credit going to joint filers with three or more qualifying children.
For 2012, annual deductible amounts for Medical Savings Accounts (MSAs) increased from the tax year 2011 amounts.  The minimum annual deductible increases to $2,100 for self-only coverage or $4,200 for family coverage and the maximum annual deductible increases to $3,150 for self-only coverage or $6,300 for family coverage.  The maximum out-of-pocket expenses limit increases to $4,200 for self-only coverage or $7,650 for family coverage.
Details on these and other inflation adjustments can be found in Revenue Procedure 2011-52.