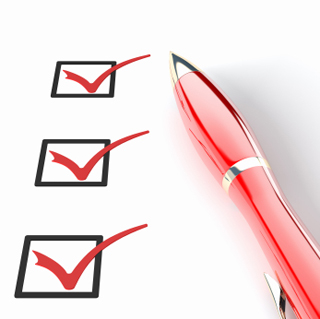 Earlier this year, the Internal Revenue Service (IRS) updated the Consolidated Omnibus Budget Reconciliation Act (COBRA) audit guidelines.  These guidelines are intended to provide IRS field agents with a procedural guide for conducting COBRA compliance checks.  This update in guidance could mean the IRS is increasing their efforts regarding COBRA compliance audits.  It would be wise for employers who are subject to COBRA to conduct a self audit by reviewing their COBRA administration practices, policies and procedures to make sure their plan is in compliance. 
What is COBRA Continuation Coverage?
COBRA generally requires that group health plans sponsored by employers with 20 or more employees on more than 50% of typical business days in the prior year offer employees, eligible spouses and dependent children the opportunity for a temporary extension of health insurance where coverage under the group plan would otherwise end due to certain qualifying events.  Group health plans must provide covered employees and dependents with specific notices explaining their COBRA rights.
COBRA Penalties for Noncompliance Can be Costly
The Internal Revenue Code imposes a tax penalty for failure to comply with COBRA requirements.  The excise tax amount is $100 per qualified beneficiary, but not more than $200 per family, for each day of a period that the employer is in violation.
In an article on TLNT IRS Puts COBRA Under Scrutiny: Consider a Self Audit or Pay the Price author Jeremy Sharp shows employers just how expensive a COBRA penalty could be for a company.  Here are some excerpts from that article.
The excise tax is assessed daily for each day an employer is in the noncompliance period. This is the period begins on the day of failure and ends on the day of correction, or, if earlier, six months after the last day of the applicable COBRA maximum coverage period.
It can get costly. Let's say you completely failed to give notice of COBRA enrollment rights to three families following a termination of employment, for which the COBRA maximum coverage period is 18 months. You could face a potential excise tax penalty of $438,000. This total is derived from $200/family x 3 families x 24 months (18 months plus six months).
The revised guidelines also outline minimum and maximum penalties. For failures not corrected before the date that the IRS sends you a notice of examination and that continue during the examination period, the minimum penalty for de minimis (not significant) is $2,500 for each beneficiary.
The minimum for failures that are NOT de minimis is $15,000 for each qualified beneficiary. For a single employer plan, the maximum penalty for failures in any given taxable year discovered during an IRS audit are $500,000 or, if less, 10 percent of the employer's total expenditures on the group health plan for the year.
New IRS COBRA Audit Guidelines Act as a Checklist for Employers
The updated COBRA audit guidelines direct IRS examiners to investigate specific areas for noncompliance by asking questions regarding the following topics.  Employers can use this same information as a checklist to conduct a self audit on their own COBRA administration procedures.  IRS auditors who review group health plans for COBRA compliance will be examining:
The number of qualifying events occurring in the year under examination through the current date 
How qualified beneficiaries are notified of their rights to continuing health care coverage under COBRA
How the plan administrator is notified when a qualifying event occurs
The COBRA election made by qualified beneficiaries to continue health care coverage
The premium paid by qualified beneficiaries for COBRA coverage
IRS examiners are instructed to determine what health care continuation coverage procedures are in place by obtaining certain information related to the plan, including:
A copy of the employer's COBRA coverage procedures manual
Copies of standard COBRA coverage form letters sent to qualified beneficiaries
A copy of the employer's internal audit procedures for COBRA coverage
Copies of all group health care plans
Details pertaining to any past or pending lawsuits filed against the employer for failing to provide appropriate continuation coverage 
Employers required to comply with COBRA should review the audit guidelines in detail and periodically conduct compliance self audits.  If you have any questions regarding your responsibilities or the type of documentation you should maintain, please consult with your plan administrator or a knowledgeable employment law attorney.